Black Awareness Day ( November 20), established in Brazil in 2011, and the National Day to Combat Racism (November 18) have played an important role in reinforcing anti-racism and combating inequalities : highlighting the issues faced by black people every day.
Issues such as the lack of representation and proportionality in politics and the job market , especially in leadership positions, confronting racism , cultural appropriation and reinforcing awareness about ethnic-racial issues gain strength in November.
But we cannot forget that these issues need to be brought into daily discussion , reinforcing the need and helping to demand public policies and affirmative actions aimed at promoting equity.
For Synergia Socioambiental, the fight against racial discrimination and the fight for equity are constant causes of great importance. Since 2019, the company has promoted Black Awareness Month in November – with external and internal actions aimed at celebrating and debating topics.
Issues about blackness are addressed in various content on our website. And, in 2021, we launched the first version of the Anti-Racism Guide, which is now in its revised and updated second edition .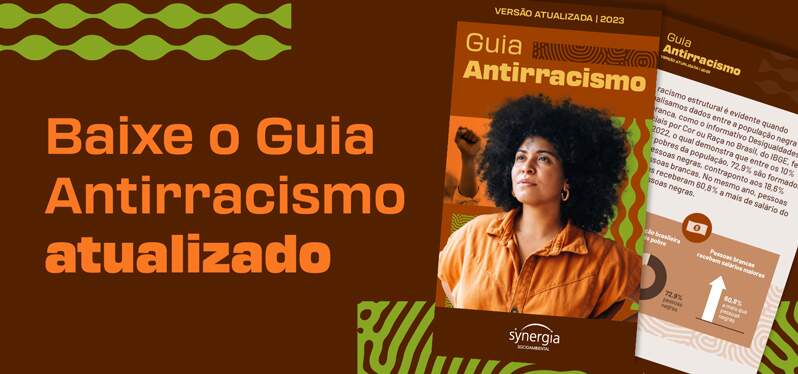 The company committed to reaching 50% of management positions held by self-declared black and brown people by 2030 and, furthermore, reaching 25% of senior management positions held by self-declared black and brown people by 2030 . Currently, Synergia has 53.1% of self-declared black or mixed-race employees in its general professional staff.
This year, the company decided to share content related to Black Awareness Day here on this page and on our social networks .
Throughout Black Consciousness Week you will see important topics such as:
Anti-racist education
Black representation in Brazilian politics
Racism in times of AI (Artificial Intelligence)
Environmental Racism
And much more…
There will be a lot of quality content for you, because it's not enough to not be racist, you have to be anti-racist! And, for this, having knowledge is essential .
Check out the campaign now, updated daily this week!
---
11/20 | Anti-racist education – Awareness that comes from the grassroots
Today is officially Black Awareness Day . And, to begin with, we chose a topic that should be the basis of society: education . However, in this case, we will show the importance not only of education as a whole for society , but of anti-racist education .
According to the Continuous National Household Sample Survey (PNAD), published by the Brazilian Institute of Geography and Statistics (IBGE), in 2022, 56.1 % of the total Brazilian population declared themselves black and mixed race . Furthermore, the 2022 Census, released this year, also indicated that the quilombola population in the country is 1,327,802 people, representing 0.65% of the population .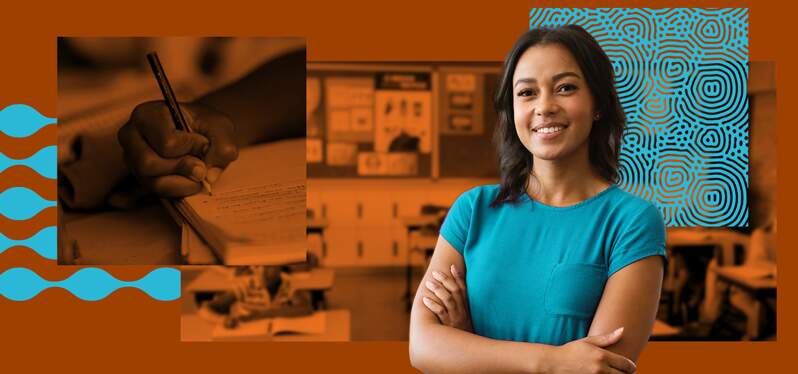 However, even though Brazil is a country with a black majority , little is said about the implementation of anti-racist education , which actively combats systemic racism and promotes equal opportunities, both inside and outside school walls.
Although Law 10,639/2003 was instituted in 2003 , which made the teaching of Afro-Brazilian and African history and culture mandatory in all schools, from elementary school to high school, 20 years later, one of the main tools for Anti-racist education still faces challenges .
Teachers allege institutional racism , the absence of a policy that coordinates educational actions , the lack of support materials and training incentives as some of the obstacles to the complete implementation of laws and the implementation of Afro-Brazilian education in schools . This would reduce the treatment of racial issues to specific actions on specific dates , instead of an approach that takes place in the application of the school curriculum as a whole.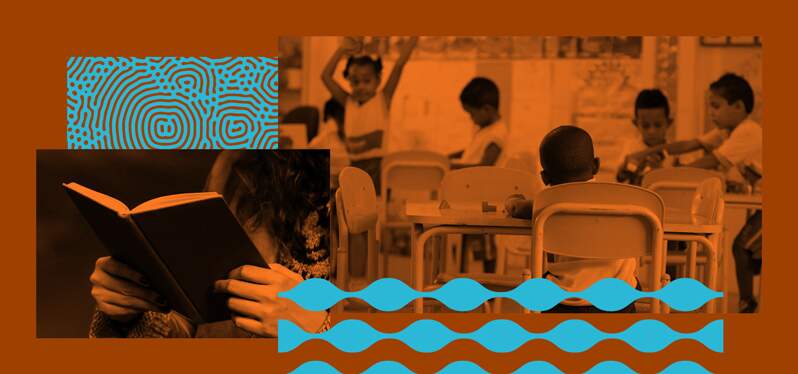 A survey carried out by Geledés Instituto da Mulher Negra and Instituto Alana, released in April this year, revealed that 71% of the country's municipal education networks do not comply with what is determined by Federal Law 10,639/03 , and only 29% of municipal secretariats of education have consistent actions so that the legislation is actually put into force.
Experts who evaluated the research results pointed out that the lack of compliance with the law represents a delay for society and an educational imbalance , preventing the entire Brazilian population, not just the black and brown population, from having access to the knowledge necessary to establish dialogues , recognition and respect for the different ethnic-racial groups in Brazil.
It is worth checking:
In January, due to the celebration of the 20th anniversary of Law 10,639/03, the Anansi Observatory opened a free digital collection that brings together research, teaching materials and games, literature, among others, which aim to reduce ethnic-racial inequalities in schools. Check out the dynamic library " Racial Equity in Basic Education: Research and Materials "
The Alana Institute launched support material on anti-racist education in which it addresses "reflections and pedagogical practices aimed at promoting education for ethnic-racial and anti-racist relations in schools". The material includes an anti-racist checklist for choosing teaching materials and reports of anti-racist experiences in schools in Brazil, in addition to a selection of books and films that address racial issues. Find out more and download the support material " Recreating the school from the perspective of ethnic-racial relations "
---
And on 11/21, here on the page, you can see everything about the importance of black representation in Brazilian politics! Don't miss it!