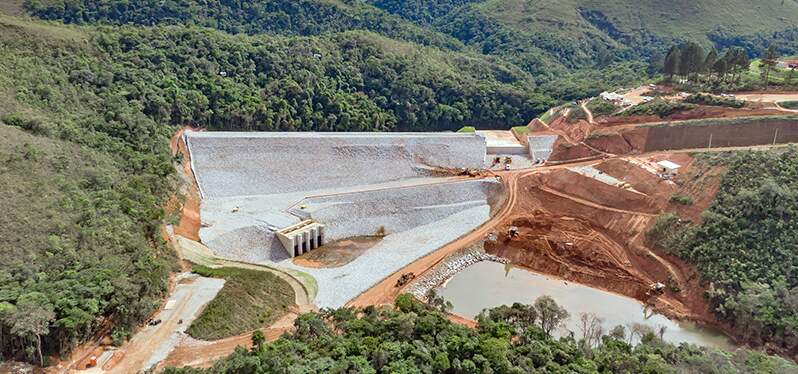 The deadline given for the deactivation of upstream dams will end on February 25 of this year. However, more than half of the dams in Minas Gerais will not be able to complete their decommissioning by the deadline, according to the National Mining Agency (ANM).
In 2019, driven by the recent history of accidents with dams that used the upstream raising method , state law 23,291/2019 was enacted , which establishes regulatory measures and prohibits the construction or raising of mining dams using the upstream method, among others legal obligations to be fulfilled by mining companies.
Also in 2019, the National Mining Agency published Resolution ANM nº 04/2019 , prohibiting the construction or raising of mining dams by the method called upstream throughout the national territory .
According to data from the Secretary of State and Sustainable Environment of Minas Gerais, in the state alone, there are 54 dams upstream – with only 5 of them already decharacterized . Mining companies reported that they will miss the deadline for 42 dams .
It is worth noting that the data from the Secretariat, the ANM and the Federation of Industries of the State of Minas Gerais (Fiemg) are divergent regarding the number of dams to be decommissioned, as you can see in the featured news on this Radar.
The law still does not provide for punishments for mining companies that fail to comply with the deadline for deactivating upstream dams, but this information may be updated in the event of an actual non- compliance scenario . That is, only after the expiry of the term will the appropriate punitive measures for mining companies be studied.
The state government has already stated that it has no intention of extending the deadline.
Recently, the mining company Vale started work to  completely eliminate its  upstream dams, and announced the forecast to decommission 40% of all such structures by the end of this year.
We selected the main news on the topic. Check out!
More than half of the dams in Minas will not be deactivated on time
Mining companies must deactivate all upstream dams in MG only in 2030
Deadline for deactivating upstream dams will be missed
Near the end of the term, mining companies need to deactivate 49 of the 54 upstream dams in MG
'No mischaracterization within the deadline was expected' says expert on dams
Does your company need support with dam-related services? Get in touch with our team and find out about the Emergency Action Plans for Dams (PAEBM) offered by Synergia!