Disasters related to climate change have caused an average of 115 deaths per day and financial losses estimated at approximately US$ 3.64 trillion over the last 50 years. This is what the "Atlas of Mortality and Economic Losses from Weather, Climate and Water Extremes" released by the World Meteorological Organization (WMO), one of the agencies of the United Nations (UN), points out.
According to the report, considered one of the most comprehensive on the subject, water or weather and climate-related disasters occurred on an almost daily basis between 1970 and 2019, causing 2 million deaths over those years. Of these, 91% happened in developing countries.
The drought that occurred in Ethiopia in 1983 is named as one of the worst events, having caused the deaths of 300 thousands of people. Among the other natural disasters cited by the report are the 1981 drought in Mozambique and the extreme heat waves in Russia in 2010. The study points out that droughts, storms, floods and extreme temperatures are among the disasters that cause the most fatalities.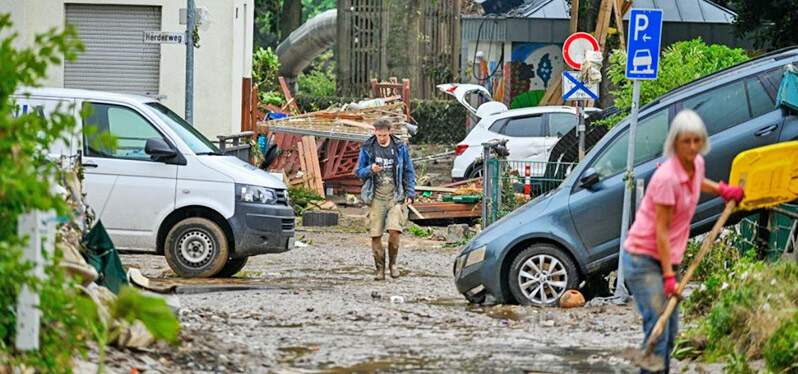 In terms of economic losses, storms and floods top the list of damages, totaling $636 billion in the evaluated period alone. It is estimated that 74% of global economic losses were caused by climate disasters.
In a statement to the UN website, WMO Secretary-General Petteri Taalas warned that extreme weather events will become more frequent, given global warming and the consequent climate change. But he points out that joint initiatives, "investments in disaster risk management programs and the creation of integrated policies for slowly occurring disasters", such as droughts, can help prevent future losses, especially of human lives.
We have selected the main news about the report. Check it out!  
Disasters linked to climate change caused more than US$ 3.64 trillion in losses
UN: Disasters linked to climate change caused more than US$ 3.6 trillion in losses
This bill is going to be expensive: Climate disasters have generated more than US$ 3 trillion in damages
Climate disasters killed 2 million in last 50 years, says UN
Climate Change: Natural disasters have increased fivefold in the last 50 years