"A growing number of governments and non-state entities are pledging to be carbon free – and that's good news. The problem is that the criteria and parameters for these net zero commitments have varying levels of stringency and gaps wide enough for a diesel truck to fit through. (…) We need to have zero tolerance for greenwashing ."
The above statement was made on the 8th of this month at COP27 by António Guterres, Secretary General of the UN, at the launch of a report with recommendations to improve the integrity and transparency of the commitments of net zero emissions of greenhouse gases by 2050 assumed publicly by companies, regions and cities.
"Many of these net zero promises are little more than empty slogans and hype," said Catherine McKenna, former Canadian Minister of Environment and Climate Change, who chaired the group of 17 high-level experts at the launch of the report. created last March by Guterres to formulate recommendations to combat greenwashing (green make-up) in net zero goals .
Net zero is an English expression that means net zero emissions . That is, emissions that still remain in 2050 must be fully offset by removing carbon from the atmosphere through reforestation, reducing deforestation and CO2 capture and storage technologies.
According to a recently published report by the consultancy Accenture , approximately one third of the world's 2,000 largest companies by revenue have already publicly declared net zero goals by 2050. However, 93% of these companies have zero chance of reaching their goals if they do not accelerate implementation of its plans to cut emissions. Most of them lack reliable investment plans or parameters for assessing their progress on the path to eliminating their net emissions by 2050.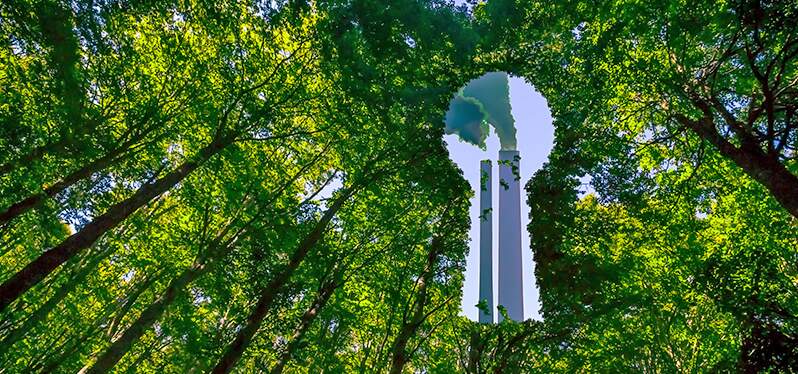 To restore credibility to net zero pledges , the UN urges companies to publicly disclose their progress towards decarbonization using verifiable and comparable data and asks regulators to make such reporting mandatory . The report also rebukes the double game of declaring a net zero commitment while simultaneously continuing to invest in fossil fuels and lobbying against climate policies.
It also advocates that emissions should be communicated in absolute volume . The relative decrease in emissions, in CO2 units per ton produced, is welcome, but insufficient to prove that a company is on a consistent path to reach net zero by 2050. If production increases a lot, emissions can also increase a lot , even with a reduction in relative emissions (carbon intensity).
tougher rules
The UN document comes at a time when regulatory bodies in different parts of the world are seeking to define tougher rules in the fight against greenwashing , which consists of presenting misleading or exaggerated information about the positive environmental impacts of a product, service or activity. There are, for example, many claims that investments in fossil fuels are included in funds labeled as sustainable .
In Australia, two regulatory bodies – the Australian Securities and Investments Commission (Asic) and the Australian Competition and Consumer Commission – are investigating several companies and financial institutions for the practice of greenwashing . An energy company was fined last month by Asic for making false statements to the Australian Securities Exchange (ASX). In one of the statements, the company misleadingly informed ASX that the energy it produces is carbon neutral. It was the first punishment of a company by the Australian regulator for greenwashing .
Also last month, the Advertising Standards Authority (ASA, the UK's advertising regulator) banned a series of ads by a major bank that highlighted its environmental initiatives but omitted its own contribution to emissions through its funding of carbon-intensive projects, including those related to fossil fuels and deforestation.
The Financial Conduct Authority (FCA), regulator of the UK financial sector, last October proposed new rules from 2024 to protect investors from false climate promises by investment funds, restricting the use of terms such as " green " and "ESG " . The package to combat greenwahsing in the British financial sector would include a set of stamps for sustainable investments that are easy to communicate with the consumer.
In the United States, the Securities and Exchange Commission (SEC) intends to establish rules that oblige funds with names associated with sustainability to disclose details of their investments so that consumers know whether they are investing their money in what actually contributes to reducing emissions and protecting the environment. environment.
green taxonomy
Another instrument that has attracted the attention of regulators is the green taxonomy , which consists of classifying sectors, products and services at different levels of sustainability . In the taxonomy, it is possible to know to what extent a product is sustainable and beneficial to the climate, providing greater security to consumers and investors in the green economy.
In the European Union (EU), legislation on green taxonomy came into force this year. Through the taxonomy, the EU intends to provide a common language and a clear definition of what is sustainable, significantly expanding green investments.
Part of the taxonomy rules has been in force since the beginning of this year, obliging the financial sector and large companies to issue public communications on the proportion of environmentally sustainable economic activities in their businesses, investments and credit portfolio. The objective is to encourage investments in low-carbon businesses , helping the EU reduce its CO2 equivalent emissions by 57% by 2030, compared to 1990, and zero net emissions by 2050.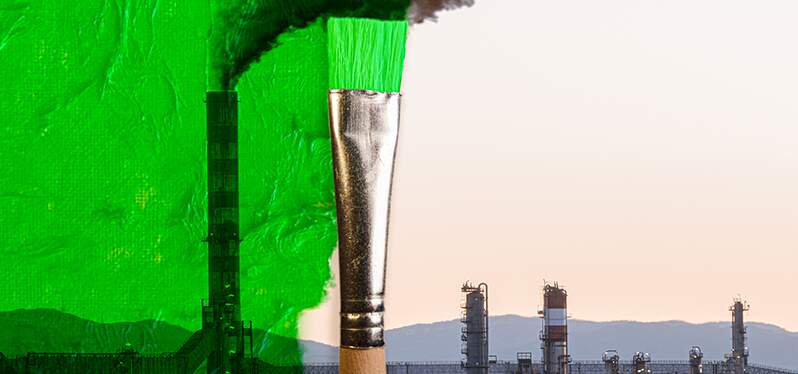 Critics, however, claim that the instrument is nothing more than a greenwashing exercise that jeopardizes the climate goals of the European bloc , mainly due to the inclusion of nuclear energy and natural gas in the EU's green taxonomy. The issue is quite controversial and even opposes governments within the European bloc.
In Brazil, the Central Bank (BC) has already started to formulate proposals for norms for a green taxonomy system in the country, one of the actions in the BC's sustainability agenda , launched in September 2020. Since then, the BC has published norms for the inclusion of climate change in banks' risk management and created the green bureau, which adds sustainable criteria to rural credit granting procedures.
The BC's sustainability agenda follows the recommendations of the Task Force on Climate-Related Financial Disclosures (TCFD), created in 2015 by the Financial Stability Board (FSB).
The Brazilian Federation of Banks (Febraban) made available in early 2021 a new version of its "Green Taxonomy", published in 2019 for the first time. Unlike future BC regulations on the matter, the banks' initiative is voluntary and can be used to redirect credit towards activities with a positive socio-environmental impact , formulate strategies to manage socio-environmental risks associated with climate change and identify new business opportunities.
Green-hushing and the fight against greenwashing
Recently, the British magazine The Economist warned of the risk of increased scrutiny of corporate climate commitments leading to the so-called green-hushing (green silence). Research by the climate consultancy South Pole , released on October 18, showed that a quarter of the companies consulted had set targets for reducing emissions based on science , but did not intend to disclose them. More than 1,200 large companies with net zero targets in 12 countries and multiple sectors participated in the survey.
It is salutary that the ONU and regulatory bodies demand greater transparency and rigor in announcements of commitments to net zero and in the offer of financial , commercial and industrial products presented as green or sustainable. Companies, governments and society should be more careful when publicly presenting their products and commitments to the climate agenda. In addition to being publicly communicated , targets need to be science-based , verifiable and comparable , broken down into short-term, intermediate and long-term targets , and reviewed periodically.
It would be the worst of all worlds if the recommendations of the UN report on net zero commitments and the role of regulators in combating greenwashing inhibit companies from disclosing their goals and periodic assessments on the evolution of compliance with these goals.
Text prepared by José Alberto Gonçalves Pereira, journalist and consultant in sustainability and climate change