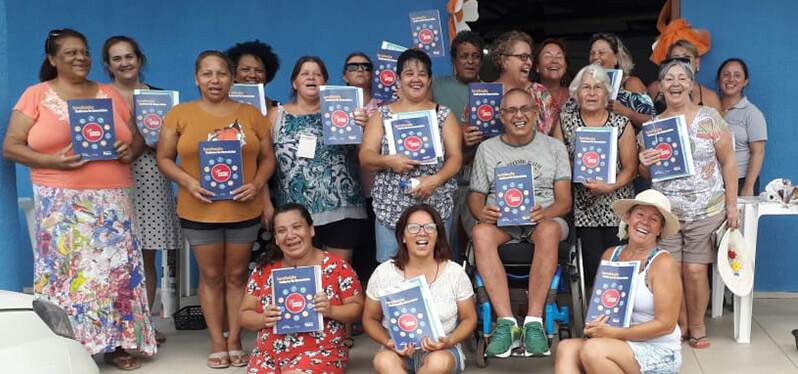 The Geração Program launched this Friday (29) the website for the sale of services and products made by entrepreneurs participating in the project.
The live broadcast for the official launch was open to the public, through the Geração Program channel on YouTube. In it, the participants and their stories were presented, the brands developed during the program's advisory, and the products and services of all of them.
The Geração Program, which encourages social development and income generation in Itapoá, has already been awarded in the Community Participation category by ADVB, in Santa Catarina.
Developed by the Port of Itapoá and conducted by Synergia Consultoria Socioambiental, the program directly assists 15 entrepreneurs from the port's direct area of influence, but seeks to encourage collaborative entrepreneurship throughout the municipality of Itapoá.
Through activities open to the public, such as virtual meetings about management, product identity, and cooperativism, the program also reaches other interested people.
A showcase for the exhibition and sale of their work
The Geração Program website, developed to exhibit the brands, products, and services offered by the project's participants, was thought of not only as a showcase, but also as a sales option, especially for artisans.
With deliveries to the whole of Brazil, the site expands the possibilities of sales. The option is a good alternative to not let the work stop, especially for the participants who can send the product outside the region.
As for those responsible for services and food products, the site will serve to increase local visibility and promote the work, favoring brand recognition and leveraging sales in the region of Itapoá.
Professional training and income during the pandemic
The Covid-19 pandemic did not stop the good progress of the Generation Program, which adapted to carry out its professional training activities entirely online, with workshops and courses held through the YouTube channel.
Artisans and greengrocers were trained, received advice, and had the identity of their products developed, in addition to learning business management.
The development of the program allowed the participants to have an income option during the pandemic, besides ensuring the learning that will be taken to the future of local businesses.
For Claudete Aparecida, artisan, the program brought new possibilities for her business. It represents, for me, an opportunity to meet people and show my products. In the program I learned how to make my products better, to have new ideas and to make products different from what I used to make", she comments.