The Focus of Heat Report for the 3rd quarter of 2022 highlighted the 850% increase in fire outbreaks in the protected areas of the Legal Amazon compared to the numbers recorded in the previous quarter.
According to the survey produced by Synergia Socioambiental, the Conservation Units (UCs) and Indigenous Lands (TIs) monitored registered 35 fire outbreaks per day in 2022 , increasing from 2,677 to 25,441 outbreaks for the year.
The Hot Spots Report has been tracking the incidence of fires in the Legal Amazon region on a quarterly basis, which covers an area of ​​around 5.5 million square kilometers and covers nine Brazilian states (Acre, Amapá, Amazonas, Pará, Rondônia, Roraima, Tocantins , Mato Grosso and Maranhão).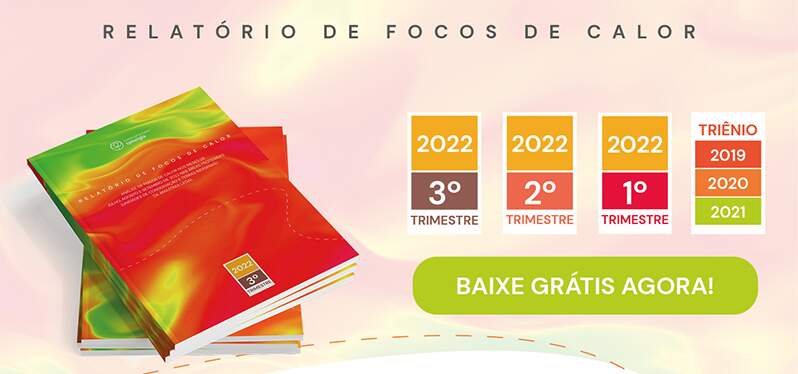 In the edition dedicated to the results of the 3rd quarter of 2022, it is possible to observe that three of the five Conservation Units (APA Triunfo do Xingu, Flona Jamanxim and Resex Jací-Paraná) with the biggest hot spots in 2021 now present numbers much higher than the total recorded in 2021. The same occurred in the Parabubure Indigenous Land, where 508 hot spots were recorded in the quarter versus 417 in the entire year of 2021.
The Hot Spots Report for the 3rd quarter of 2022 also relates the increase in deforestation rates in the region to the increase in the number of hot spots . In the third quarter of 2022 alone, the National Institute for Space Research (INPE) recorded 26,800 deforestation alerts throughout the territory of the Legal Amazon. The data point to the third quarter as the most critical among the periods analyzed by Synergia since the beginning of monitoring.
The results brought by the report have gained prominence in the media .
Check out some of the vehicles that released the Hot Spots Report for the 3rd quarter of 2022