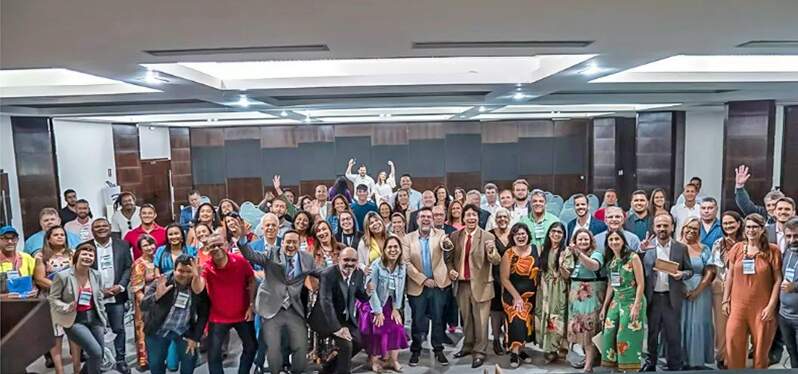 On the 10th and 11th of November, the II FICS – International Forum on Sustainable Cities (Climate & Biodiversity) took place , promoted by ANAMMA – National Association of Municipalities and the Environment and by ALPA Climate Solutions, in partnership with the Argentine Network of Municipalities Against on Climate Change (RAMCC).
Durante o evento, a Synergia recebeu o Prêmio Selo Verde Internacional de Ações Sustentáveis – ANAMMA & RAMCC, pela atuação em ações que fortalecem as relações institucionais do terceiro setor para o desenvolvimento sustentável. O prêmio foi entregue para Adriana Barros, Gerente de Relações Institucionais, representante da Synergia no evento.
For Adriana, the award is the result of continuous work that has been paying off in the territories: "Synergia being recognized by the 1st International Green Seal Award for Sustainable Actions – ANAMMA & RAMCC demonstrates our assertiveness in strategies and actions to strengthen socio-environmental development in the territories where we operate, positively impacting communities, institutions and municipalities", he comments.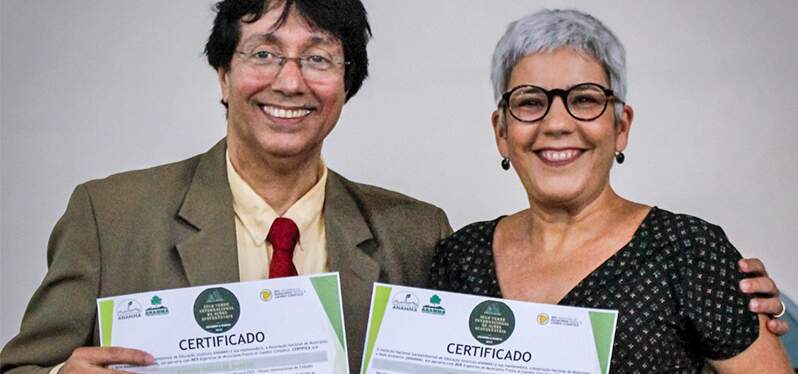 In its first edition, the International Green Seal Award for Sustainable Actions had national and international coverage and open enrollment for municipalities, third sector and private sector companies that prove their actions of good practices that serve as a reference for other segments.
Among the more than 5,900 authorities and representatives of governments and institutions, national and international, who participated in the event, in person and online, the debates were focused on the environmental agenda and climate change , in line with COP 27 and the Paris Agreement .
In addition, the lectures presented emphasized actions for sustainable development , including:
Agenda 2030 – ODS;
Biodiversity;
Biomes;
Sustainable cities;
Climate;
Urban forests;
Environmental governance;
Basic sanitation.
Participating in the event were Mário Mantovani , Chairman of the Board of Fundação Florestal; Stefan Agne, Head of European Union Cooperation in Brazil; João Uez, Secretary of Urbanism of the City Hall of Caxias do Sul; Executive Secretary of Infrastructure and Environment of São Paulo, José Amaral Wagner Neto Lucien Belmonte, Superintendent of Abividro, Victoria Cámera, International Relations of RAMCC; Marçal Cavalcanti, President of Anamma, Marcelo Marcondes, Rector of the ANAMMA Institute, among others.