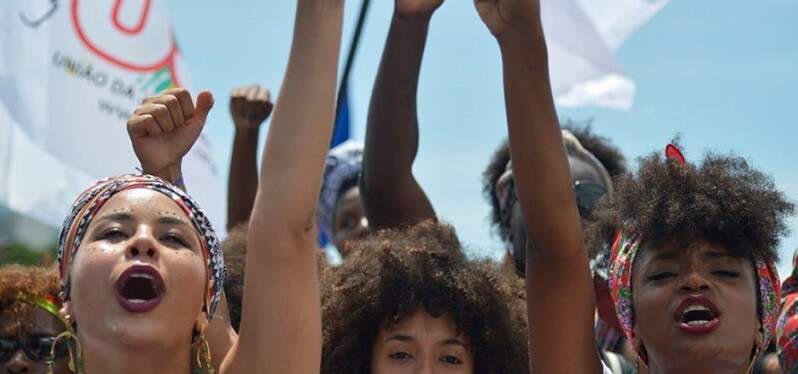 Photo: Marcello Casal Jr/ Agência Brasil
We are almost going to the second round of municipal elections in Brazil and it is already possible to have a vision of how the results were for women in the first stage of the elections.
It is important to remember that women represent the majority of the Brazilian population, and 52.5% of the electorate, but the advancement of women in politics in the country has been a recent factor.
According to data from the Women's Secretariat, only 33.3% of the total candidacies this year were made by women. Only one in ten candidacies to the city halls is female. And the greatest appearance of women was for the position of vice-chairman in the slabs, representing almost half of all candidacies, 41.7%.
639 women were elected mayors, among more than 5,400 Brazilian cities. And only 12% of the city halls had women elected in the first round. In the second round, 53 of the 228 candidates are women. Among the women elected as city councilwomen, the number also increased: they were 16% of the total elected, against 13.6% in 2016.
And, although low, this number represents a record for municipal elections.
Women's participation was leveraged by affirmative policies
One of the drivers for increasing women's participation in elections was the creation and implementation of Law 12,034/2009, which requires parties to have a minimum of 30% female candidates, and that at least 30% of the party fund must go to the women's campaign. This minimum quota is also valid for the time of electoral propaganda on radio and TV.
The creation of affirmative laws is important so that more and more women feel the confidence to occupy power and leadership spaces in electoral processes, guaranteeing representativeness for the Brazilian female population.
We highlight the main news about women's candidacies and elections in municipalities in 2020. Check them out: _
_ Elections 2020: women beat record in number of candidacies
_ Elections 2020: "Most of the time women will not be elected, and we are the majority of the population," says the teacher.
_ Gender quotas in proportional elections: how do they work?
_ Women deputies say that the number of women elected has grown little and defend the reserve of vacancies.
_ Only 1 out of 10 mayoral candidates is female; no party throws more women candidates than men
_ There is hope for a future with elected black women
_ What is gender-based political violence and why should we talk about it without rest?
To keep up:
The Alziras Institute carries out unprecedented research and studies on women's participation in elected positions in Brazil. The idea is to expand and strengthen the presence of women in Brazilian politics.