Soil conservation has a positive impact on eradicating hunger , reducing pollution and strengthening communities in the face of disease and disasters. For this to happen, the Earth Day Organization points out that investments are needed to save the planet and its resources. 
Therefore, for Earth Day 2023, celebrated on April 22, the organization announced the theme " Invest in our planet ", with the aim of engaging people, governments and institutions to adopt initiatives to repair the health of the planet . 
The UN estimates that for every dollar invested in repairing degraded land , it is possible to generate US$30 in economic benefits . That is, regenerating forests and improving soils allows returns in the form of food availability and water supply in stable environments. This shows that investment in one natural resource can positively impact another. 
Soil conservation promotes stability to world GDP 
The Global Land Outlook 2 report , prepared by the United Nations Convention to Combat Desertification (UNCCD), from 2022, pointed out that 40% of the planet's soil is degraded, which threatens almost half of the global GDP . This means that the unrestrained and undervalued use of finite natural resources puts around US$ 44 trillion of the world's GDP at risk.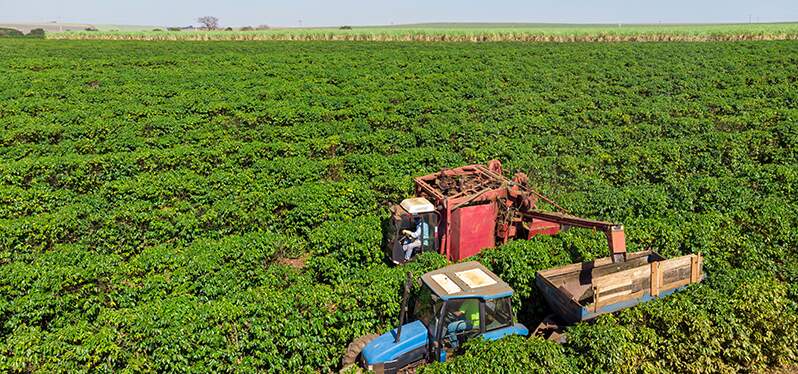 The publication highlighted some scenarios and projections up to 2050. Among them, the restoration of 5 billion hectares , which also aims at measures to protect biodiversity, water regulation, among others. 
Under the restoration scenario, the report projects between 5% and 10% increase in crop yields . In addition to the improvement in soil quality , the 4% increase in water retention in the soil, in land irrigated by rain. 
The projection also points to a slowdown in the reduction of biodiversity and an increase of 17 net gigatonnes in the carbon stock between 2015 and 2050, which helps in combating greenhouse gases and in storing water in the soil, providing more health. down to earth. 
Such reparation actions are intended to contribute to the conservation of the soil and the planet as a whole, against climate impacts and the increasing risks of disasters. By investing in repairing damage and regenerating resources , civil society, governments and institutions can minimize and even prevent global crises.