The Synergia 2022 Calendar is now officially launched! This year, it features images that illustrate a theme that is especially important for the company, and which guided several of our actions during 2021: the Brazilian Amazon .
Composed of photographs that portray the daily life of the territory through the eyes of two local photographers, the Calendar Synergia 2022 | Brazilian Amazon – Visions of an Amazon that resists reflects the beauties, the rich culture and the realities of the Amazonian territory.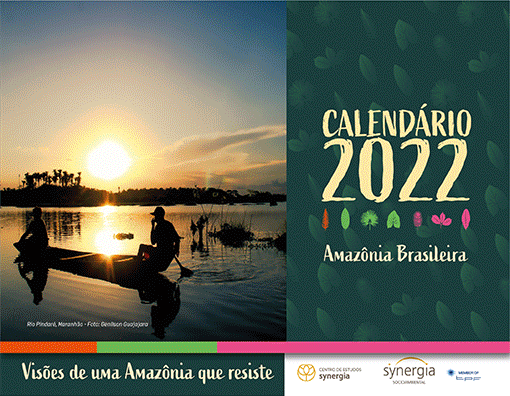 Meet the photographers invited to express the beauty of the Brazilian Amazon in the Synergia 2022 Calendar:
Genilson Guajajara – @genilsonguajajara
Photographer and communicator, trained in Audiovisual by the Vídeo nas Aldeias (VNA) project, Genilson was born in the Rio Pindaré Indigenous Land (MA). Ten years ago, he began recording the ritual of the "Guajajara" people. Among the photos chosen for the calendar is one of the work of the TI volunteer brigade members, who fight fires in the territory, which is more and more punished by droughts every year. Genilson's work portrays the rituals of his people, such as the Girl's Party and the struggle to protect the territory, which are very important to guarantee the legacy of his ancestors and give continuity to cultural practices.
Amarildo Souza – @tucupiimagens
Manauara, photographer and truly passionate about the Amazon. Born in Manaus (AM), son of parents born in the communities of Terra Nova and Cambixe. Amarildo is responsible for expressing the Amazon through photography. Whenever he travels after images, he brings with him the stories told by his parents and grandparents, seeking to show the local culture, places, communities, fauna and flora. He calls himself a curumim, passionate about what he does and always in search of knowledge.
In 2021, the Synergia Calendar brought the theme "Inspiring Looks" , with photos of collaborators chosen in the Synergia Calendar Photographic Contest that made up our calendar.
For the 2022 calendar, we have a different proposal, influenced by the various actions aimed at disseminating knowledge about the Brazilian Amazon and its sustainable development .
The Brazilian Amazon Series: Integrated Territorial Perspectives and a Vision for the Future , launched in 2021, inspired us to Calendar 2022 to accompany us throughout the year, when we will also release the remaining 7 volumes of the series.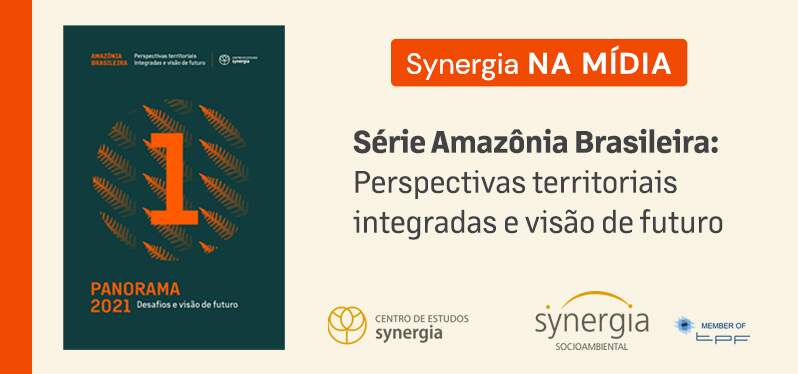 The Brazilian Amazon Series is the first production of the newly created Centro de Estudos Synergia , whose objective is to act as an intelligence nucleus and knowledge connection for the dissemination of concepts and exchanges of knowledge relevant to society.
It is also a way of broadening discussions and sharing the knowledge acquired over more than ten years of Synergia's activities in the Amazon region, continuously developing projects and seeking to participate in discussions and viable solutions for the region.
Do you want to know more about the Brazilian Amazon and check out the beauties of the territory? Then download the Synergia 2022 Calendar | Brazilian Amazon – Visions of an Amazon that resists!