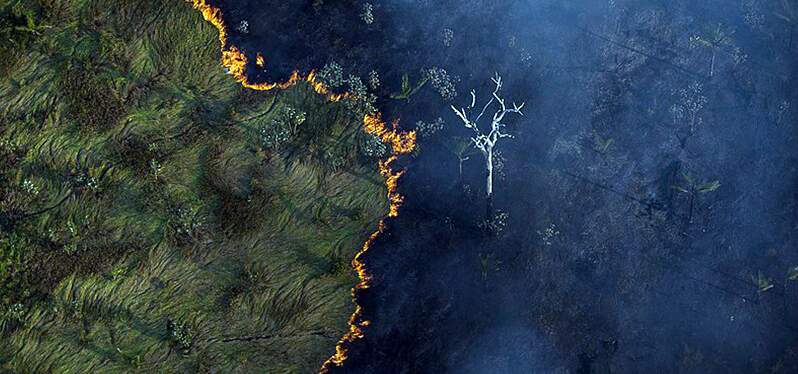 In the Legal Amazon , in 2021 alone, there were 20,955 fires , putting Conservation Units and Indigenous Lands at risk . The data are from the " Report on Hot Spots ", produced by Synergia's Geoprocessing team , based on data collected by the National Institute for Space Research (Inpe).
The unprecedented report , which was highlighted in the media recently, provides an accurate analysis of fire outbreaks in the years 2019 , 2020 and 2021 in the Protected Areas of the Legal Amazon , and demonstrates that the third quarter is always the period with the highest outbreak rate of fire in all monitored areas.
The research also points out that, in the last decade , 263,765 fire outbreaks were registered in Conservation Units and Indigenous Territories in the Legal Amazon, representing a danger to local communities and great environmental losses for the biome.
Data such as these demonstrate the importance of thinking about and applying preventive measures throughout the year, even during the rainy season.
Synergia's Geoprocessing team is highly qualified in the production of territorial analyses , and has published several studies on burning and deforestation in the Amazon over the years, including the use of geotechnology to monitor these episodes in indigenous lands.
The analysis work carried out will make it possible, in addition to this first "Hot Spot Report", to monitor and report data on fire spots in the region through quarterly bulletins from now on.
Check out the main vehicles that publicized the publication of the unprecedented report produced by Synergia: