We closely followed COP26 and its developments . Now, as we are about to start another edition of the United Nations Conference on Climate Change , the main question is: what to expect from COP27?
But, to answer this question, we need to understand the themes that have been on the rise in recent months, contributing to the formation of the current scenario of the main world event on climate change .
The energy transition , for example, was in the spotlight this year. 2022 was expected to be the year of post pandemic recovery . But the direct military action in Europe shocked the international community, especially taking Ukraine as a "key geopolitical state" in the relations between the global western and eastern regions.
Positions in the climate negotiations will definitely be influenced by the current conflict and its implications for long-term geopolitical arrangements.
There are important changes influencing the next cycle of climate negotiations . Dependent on Russian natural gas and oil , European Union member states felt the risk of serious threats to national security and supply constraints , triggering a surge in the European Union's energy transition ( i.e. , RePowerEU actions [1] ), accelerating the deployment of solutions such as new renewable energy and decentralized energy supply .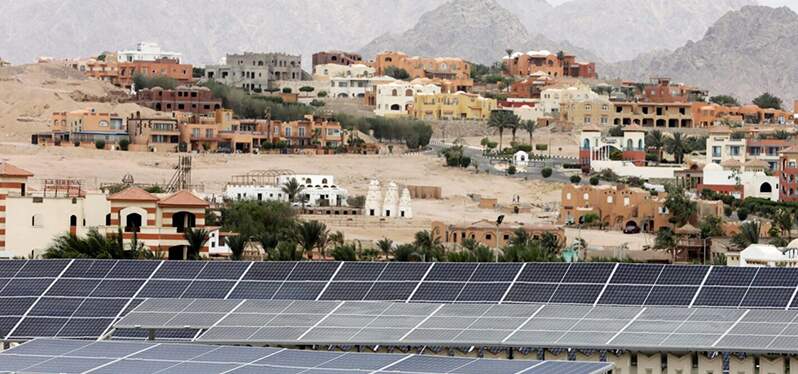 On the American side, the formally known " Inflation Reduction Act ", signed last August, brings a comprehensive package that includes investments in climate and energy on a large scale . The legislation directs $369 billion to renewable energy, potentially contributing to a 40% reduction in emissions by 2030 in the US compared to 2005 levels.
What to expect from COP27?
But the question remains: effectively, what to expect from COP27?
For those who follow the historical patterns of climate negotiation , the results of the annual meetings must be considered in perspective, taking into account the initial expectations, based on internal political conditions and the actions taken .
It is common for media commentators to give quick conclusions and bold clues such as " failure " or " insufficient " results when so much is at stake and urgent and effective action is needed to tackle climate change . However, a consensus building process takes time and progress can be made.
A starting point for setting expectations for Egypt's presidency at COP27 is that the previous meeting constituted solid political agreements. The British government has made a strong political effort and led real investment to move the agenda forward.
These commitments ( for example, the Glasgow Climate Pact ) have advanced in aspects of direct interest to the private sector, such as Article 6 of the Paris Agreement , which creates a reformed international carbon market. Therefore, even though COP27 offers fewer initiatives to increase ambition, it will be an instrumental opportunity, allowing for new steps towards implementation.
The focus has actually shifted to getting things done. Recently, NDCs – Nationally Determined Contributions , public and private commitments, were presented in a "chaos" of carbon reduction initiatives.
However, there is a long way to go in converting "what" is committed to "how" things will be done. For example, in Article 6.4 of the Paris Agreement, there is a wide range of open operational aspects , such as new methodologies, registration tools, carbon credit validation processes, designated authorities, schedules and rules of the CDM – Clean Development Mechanism – in the transition period.
Although political will has reactivated a market-based flexibility instrument, there is a lot of work in the technical bodies to get the new carbon market up and running.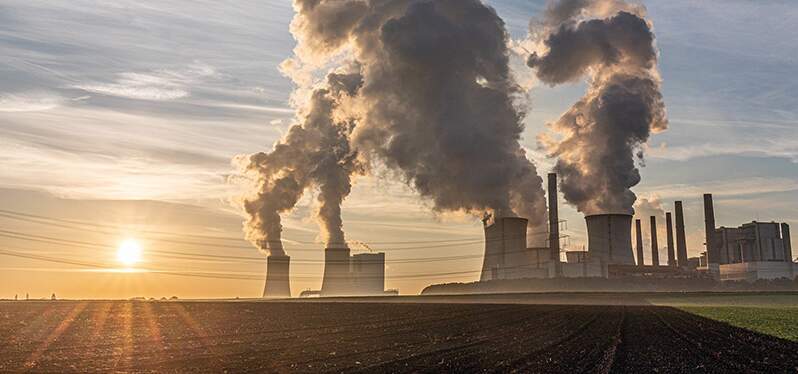 Furthermore, Egypt's presidency will raise the voice and prospects of developing countries. The effects of climate change are a growing reality around the world and adaptation measures must be agreed upon. Thus, previous commitments on "Losses and Damage", "Financing" and "Technology Development and Transfer" will be under debate.
Alongside diplomacy, the private sector will have the opportunity to exchange and present state-of-the-art climate solutions . Hydrogen gains momentum, with highly planned investments and local projects moving from pilot to commercial scale.
In addition, " land use, land use change and forestry " initiatives such as conservation, reforestation, soil regeneration and ecosystem resilience are receiving more attention from project developers and funders, as a path to rapid deployment and economical.
In addition to the "technological solution", nature-based solutions have entered the agendas of governments and the private sector, being included in toolkits and carbon adaptation.
Finally, Egypt's Sharm el-Sheikh meetings will expose the differences between the developed world and the developing world.
While necessary, NDC's larger ambitions will stall. Even with new and accelerated energy transition legislation , deployment will not happen overnight. Therefore, guaranteeing what was offered, unlocking the implementation, moving forward with the adaptation and avoiding setbacks can be a positive result .
Luiz Eduardo Rielli – Sustainability consultant at Synergia Socioambiental
[1] RePowerEU – European Union's plan to end Russia's reliance on fossil fuels. As stated, "measures can respond to this ambition, through energy savings, diversification of energy supply and accelerated deployment of renewable energy to replace fossil fuels in homes, industry and power generation".
(**) Thanks to Flavia Lima , doctoral student in Climate Change and Sustainable Development Policies, for peer reviewing the original manuscript. As always, any errors are my responsibility.
---
COP27 in brief
Sharm El Sheikh, Egypt
Week 1 – November 6th to 13th / Week 2 – November 14th to 19th
 International
Logistic Support – It is recommended to obtain a visa before travelling. COVID-19 restrictions removed
Check for parallel events (Non Blue Zone; Green Zone)
Brazil
EspaçoBrasil – Brazilian Government, CNI, CNA, Apex and Sebrae.
11/16 – Industry Day
---
Do you want to follow the main news about COP27 in daily, exclusive coverage with analysis and expert opinions?