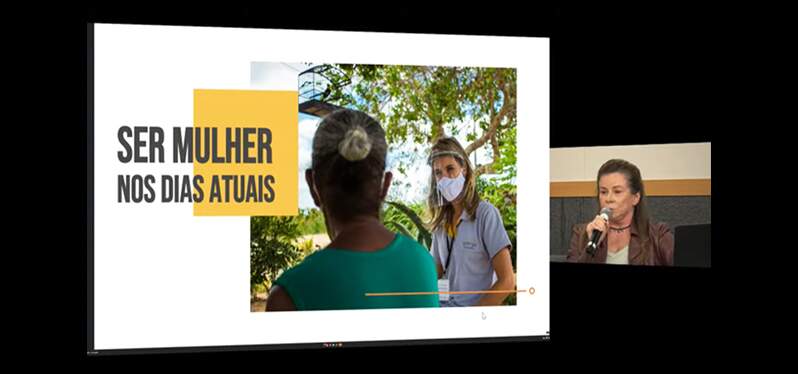 Maria Albuquerque, founder and CEO of Synergia, participated in the Live " Mulheres no Mercado de Trabalho ", held by Universidade Nove de Julho (Uninove) in celebration of Women's Month .
The event, which took place in person at the Uninove auditorium, was broadcast online on the university's YouTube channel and had the virtual participation of students from various courses.
At the end of the presentation, students left comments and questions for the guest, who was able to answer most of the questions. Check out the participation video:
During the presentation on Uninove's Live, Maria Albuquerque brought data and deepened discussions on topics that directly or indirectly affect women's participation in the labor market, including:
The 2030 Agenda for Sustainable Development and the goal of "Achieving gender equality and empowering all women and girls by 2030";
Discrimination in the labor market;
Female under-representation in politics;
Harassment at work and other violence against women;
Women's leadership, among others.
Maria also told about her background , professional trajectory and the challenges she faced until reaching the position of CEO of Synergia Consultoria Socioambiental .