Cocoa cultivation in agroforestry systems (SAFs) has been one of the highlights among the actions supported by Synergia Socioambiental to promote sustainable socio-environmental development in the Middle Xingu region .
In July 2023, Synergia completed an important stage of the Meio Xingu Networks Project , through which it supports the cultivation of cocoa by riverside families living in the Terra do Meio Ecological Station, in Altamira (Pará): the flow of around 3.2 tons of high-quality cocoa , produced in agroforestry systems.
For Mario Braga Vasconcellos, coordinator of the Médio Xingu Networks Project and one of the creators of the initiative, the result was even more positive than expected: "This result fills us with pride and satisfaction, as we are talking about young plantations with great potential of growth", he explains.
Since February 2022, Synergia has been carrying out technical advisory and rural extension work , strengthening governance and local production arrangements and supporting access to better market opportunities for cocoa beans grown by these families.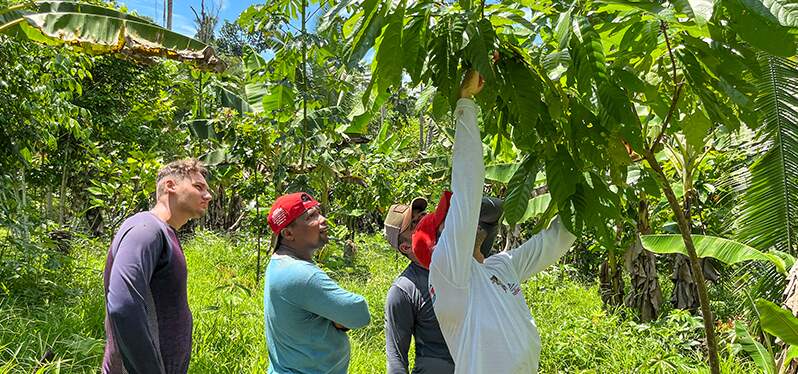 During this period, six expeditions were carried out in the region , on trips that required three days of navigation along the Xingu and Iriri rivers. The technical advisory and rural extension work sought to strengthen producers' knowledge about cocoa cultural practices , such as pruning, soil management, organic fertilization, shading and pest and disease control. In addition, there was also a focus on the post-harvest phase, seeking quality cocoa with greater added value .
Also with support from Synergia, a fermentation trough and drying ovens for cocoa beans were built, which contributed to an excellent result, in which 100% of the harvest could be fermented , and achieved a satisfactory degree of drying, providing a low rate of humidity at the time of sale. This condition is extremely valued by cocoa bean buyers.
The governance of the production arrangement sought to bring production processes closer to families, with integrated storage and flow solutions , reducing costs and optimizing the process .
In this context, Synergia subsidized the entire flow of the first harvest , coordinating producers so that they can collectively bear freight expenses from the next harvest, whose estimated production is even greater .
Cultivation in agroforestry systems (SAFs) can promote socio-environmentally sustainable development in the region
Synergia made the decision to invest in this support because it believes that the Amazon conservation agenda must necessarily consider solid strategies for generating income and improving the living conditions of families who, historically, play a role as true guardians of the forest.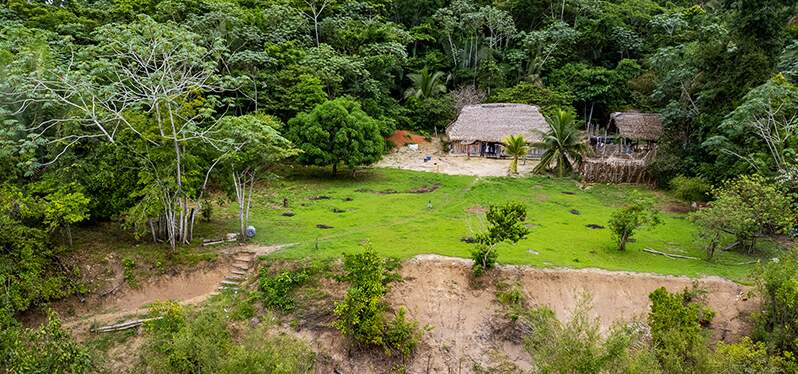 Mario Vasconcellos highlights the importance of SAFs for the development of cocoa cultivation in the region: "Our legacy for the development and conservation of the Amazon is based on this premise, and we also believe that cocoa cultivation in agroforestry systems (SAFs) has great potential to promote socio-environmentally sustainable development of areas relevant to biodiversity conservation and tackling the climate crisis", he points out.
The coordinator of the Middle Xingu Networks Project also explains that in the case of Sustainable Use Conservation Units – such as extractive reserves (Resex) – the implementation of agroforestry systems with cocoa must occur carefully, monitored and attentive to the regulations concerning for each category of protected area.