Synergia held a workshop together with SEINFRA, on August 2nd, to disseminate the results of the evaluation of the socioeconomic impacts of works on secondary roads in 64 municipalities in the interior of the state of Bahia.
The event, which took place in Salvador (BA), brought together specialists from Synergia and the Bahia Government Infrastructure Secretariat (SEINFRA) to present the results of the study to assess the socioeconomic impacts of works under the State Highway Restoration and Maintenance Program da Bahia (PREMAR) in the consortia: Portal do Sertão, Sisal, Bacia do Jacuípe and Bacia do Paramirim.
The Program, which had a loan from the World Bank to the Government of Bahia , included drainage works , construction of culverts , replacement of wooden bridges with concrete bridges, construction of wet passages (eliminating quagmires) and earthworks in points considered critical .
Improvements to the side roads aimed to make them passable during all seasons of the year, expanding access and mobility conditions for the rural population.
The study began in 2019 , from the definition of the methodology for evaluating the effects of treatment (ex-post evaluation) and featured "before" and "after" photographs, through two household surveys : Baseline ( 2020 ) and Follow Up (2022).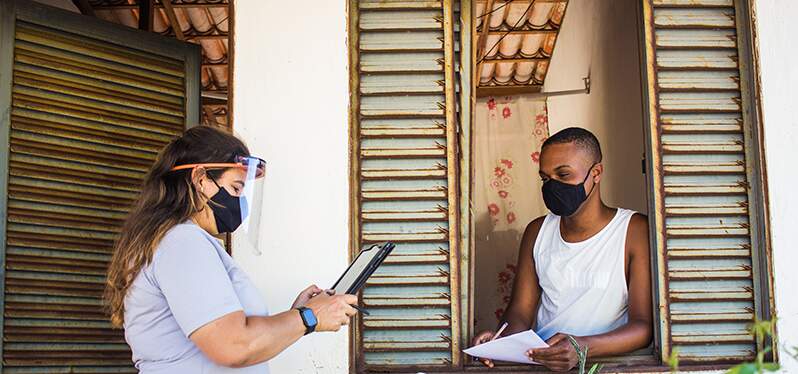 The workshop allowed a technical discussion about the partial results on the impacts of this public policy on road infrastructure on access to essential opportunities and services (work, health, education, social assistance, etc.).
For Vinicius Corrêa, project manager at Synergia, the study has the potential to become a reference material in the area of ​​mobility , considering the timeliness of the data: " In a period when secondary data for evaluating public policies are outdated , it is a privilege to have access to statistically relevant data to compare differences between treatment and control groups, and differences between two waves of research, before and after the works." , points.
The socioeconomic impact assessment work showed that the works in progress already show partial results : " The results are partial, but they are not null and they already demonstrate a reduction in the average travel time or an increase in the displacement distance . We can infer that some people are leaving a condition of isolation to reach job offers in neighboring cities or "poles" where job opportunities and basic services are concentrated" , analyzes Vinicius Corrêa.
Among the actions recommended by the consultancy are the incorporation of signs and other road safety measures to avoid accidents due to the increase in average speed on neighboring roads.
Publicizing works by the Government of Bahia will increase the positive perception of the roads by the rural population.