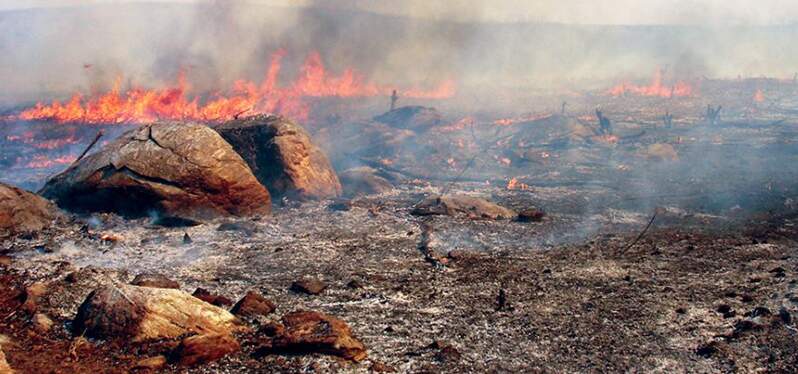 The number of fires in Caatinga grew 164% in 2021, compared to the same period in the previous year, according to the National Institute for Space Research (Inpe).
The number is already the highest in the last nine years, making the Caatinga the Brazilian biome that had the most fires in 2021. Inpe points out that there were 2,130 fires, concentrated in the western region of the biome.
It is important to highlight that the Caatinga is the fourth largest biome in the country, occupying a region equivalent to 11% of the national territory, and the only exclusively Brazilian biome.
According to the Institute, factors such as the expansion of agriculture and the anticipation of the dry season would have collaborated to the intensification of fires. But chronic deforestation, disorderly occupation and non-sustainable exploitation practices have also been pointed out by researchers from other agencies as responsible for the increase in the number of fires.
In May this year, scientists and socio-environmental organizations had already warned about the deforestation and fires in the Caatinga, denouncing the problem to the House of Representatives' External Commission on Burning in Brazilian Biomes, the same one that was created and activated last year when the number of fires in the Pantanal broke historical records.
Check out the main vehicles that broke the news about the increase in fires in the Caatinga! 
Why the Caatinga is experiencing an explosion in the number of fires
Caatinga experiences an increase in the number of fires
Why Caatinga is experiencing an explosion in the number of fires
Why Caatinga is experiencing an explosion in the number of forest fires
UN launches campaign for climate action and Caatinga is the biome that suffers most from fires in Brazil