Held between the 7th and 19th of December, COP15 – Conference of the Parties on Biodiversity – signed a historic agreement to help stop the devastation of biodiversity and natural resources .
The event brought together leaders from around the world in Montreal, Canada, to set goals for nature , establishing ambitious plans to carry out actions in favor of society's relationship with biodiversity .
Spokesperson for developing countries, Brazil has demanded commitment from developed countries in financing biodiversity conservation , as provided for in the UN Convention on Biological Diversity , since 1992. As seen at COP27 , richer countries have been reluctant to assume the financing commitment because of the values, which can reach trillions of dollars.
Brazil also reinforced that the Global Biodiversity Framework (GBF) needs to be guided by a sense of international cooperation and solidarity , as part of the effort among all countries to achieve the goals.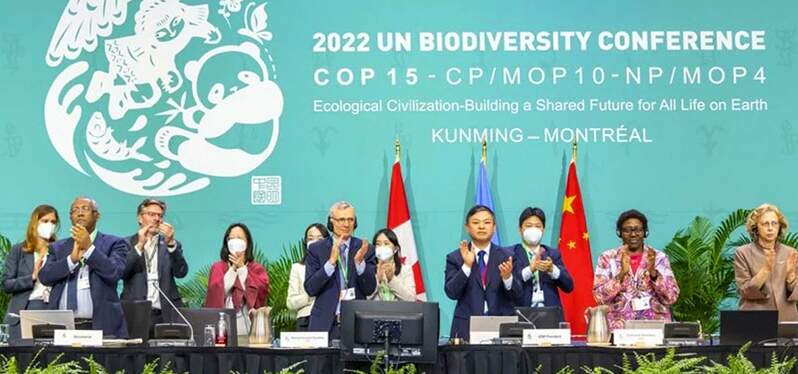 One of the highlights of COP15, the Global Biodiversity Framework – an agreement reached among more than 190 participating countries – aims to protect 30% of the planet by 2030 and obtain annual aid of US$ 30 billion for environmental conservation in countries under development.
The Global Biodiversity Framework proposes 23 goals that include the conservation of terrestrial and aquatic habitats , restoration of degraded ecosystems, application of the so-called Nature-Based Solutions (SbN) and the commitment to a 50% reduction in the risks of pesticides, among other products chemicals in biodiversity.
In addition, large companies and financial institutions must disclose their impacts and dependencies on biodiversity, through legal and regulatory measures adopted in the agreement .
For COP16 , which will take place in 2024 , in Turkey, countries are committed to reviewing their national biodiversity strategies and action plans for the goals of the agreement and the integration of biodiversity in all sectors , such as agriculture, energy, mining , tourism, fishing, infrastructure, among others.
We selected the main news on the topic. Check out:
Brazil pulls out of countries at COP15 in fight for funding
COP 15 on Biodiversity: Countries reach historic agreement to protect 30% of the planet
Brazil defends global biodiversity fund and payment for environmental services at COP15