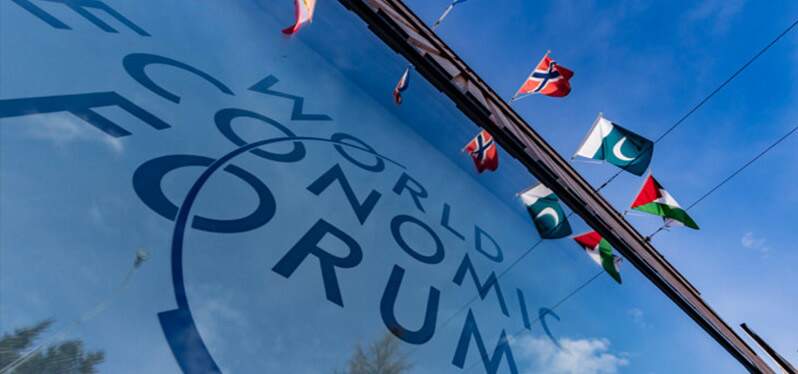 Photo: Iberdrola
With the theme "The Great Reset", the Davos Agenda, an online event related to the World Economic Forum in Davos, anticipated the main subject of the presential version of the event, recently rescheduled for August, in Singapore.
And as it was scheduled for 2020, the discussion could not be different: how to stimulate global recovery and reduce the impacts caused by the Covid-19 pandemic, through short, medium, and long-term proposals.
Although it is an event for the debate of the main political and economic measures that can be taken to ensure a supposed global stability in these issues, the forum also serves as a preview of the socio-environmental issues that will be in vogue during the year.
It is important to remember that politics and economics, and their impacts, are directly related to measures that affect society and the environment. And the online meeting brought this concern, highlighting social and environmental preservation actions above strictly financial issues.
Besides the social crisis, aggravated by the pandemic, climate change was widely discussed. The need for regional and global cooperation and investment in sustainability was present in almost all the participants' speeches.
The topics covered during the meeting were related to the following main themes:
How to save the planet: on climate change, remediation and sustainability measures, and changes in environmental management;
Fairer Economies: about how to implement and facilitate policies of access to health, education, and equity of opportunity, through economic growth that can be inclusive for all classes.
Technology for Good: about the impacts that new technologies can bring, positive and negative, and how important it is that this happens without leaving aside diversity and inclusion.
Society and the future of work: on entrepreneurship, racial justice, gender parity, new social contracts, re/skilling, and the Fourth Industrial Revolution.
Better business: on the transformation of business, with sustainable practices, stakeholder capitalism, and inclusive organizations.
Healthy Futures: on the challenges of healthcare and the need for fair access for all. Mental health and problems such as depression, anxiety, and stress at work were also addressed.
Beyond geopolitics: about the need for global and regional cooperation, and the challenges of having nations more united for the sake of the planet.
We highlight the main news about the Davos Agenda and the most important topics for the socio-environmental area that were discussed at the meeting.
Poorest will take 14 years to replace pandemic losses, says Oxfam report
Social Crisis, Financial Crisis, Nuclear Conflict: What Worries the Davos Elite?
These are the top impacts from The Davos Agenda
Davos to debate global recovery from pandemic
Davos Agenda: What you need to know about the future of work
Davos Agenda 2021: stakeholder capitalism and ESG metrics on the rise
To watch:
On the World Economic Forum channel you can find all the presentations and debates from the Davos Agenda 2021, in English.