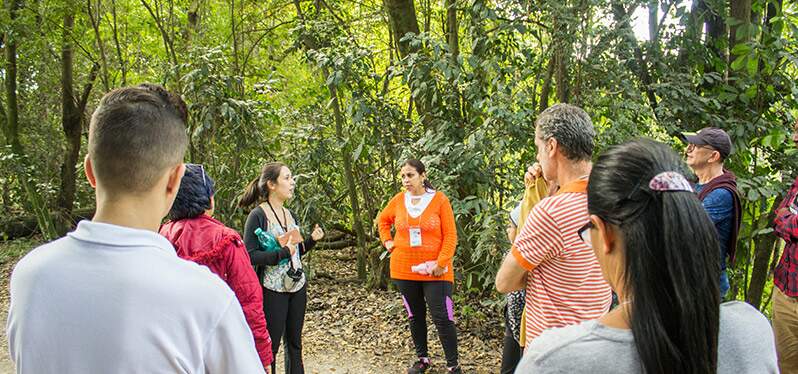 The World Environment Day yielded another great partnership between Synergia and Badaró, the Design agency responsible for developing our institutional website.
To celebrate the date, Badaró produced an article on how education is the basis for socio-environmental transformation.
In it, we follow the importance of work that involves the communities in the process of learning and valuing nature and biodiversity, stimulating collective consciousness in favor of sustainable development and turning citizens into actors responsible for the social and environmental transformation of their communities.
Through an enriching chat with Gabriela Goulart Oliveira, our Social Development Analyst, Badaró tells us a little about the relevance that environmental education projects can have in the lives of the communities assisted and how these lessons are passed on, multiplying knowledge and generating effective actions for change.
Want to understand the impact of environmental education and learn about the different areas it can reach? Check out the article Education as the basis for socio-environmental transformation at Badaró's website .  
Environmental education is key to sustainable future
For Synergia, issues involving education and the development of environmental awareness, stimulating conservation and sustainability practices, are essential.
Therefore, our Environmental Education Programs always seek to empower communities and work on the formation of transformation agents, capable of having autonomy in positioning themselves about environmental issues and a voice in the fight for public policies capable of ensuring environmental sustainability.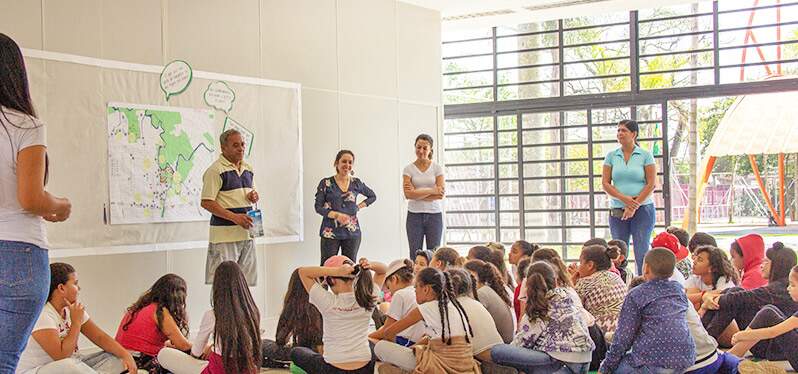 Environmental Education Program was important to involve the community in the project to recover and protect the Tietê River floodplains
Learn more about Synergia's work with Environmental Education in communities through our success cases, and stay informed on the subject this Environment Week:
Environmental Education Program: emancipating education to generate a community engaged in its own socio-environmental development
With the objective of implementing actions to sensitize individuals about the water issue, the program resulted in the construction of a positive, ethical, and transparent relationship with the assisted communities, who understood the dynamics of the environment in relation to the water issue, the economy, and small or large scale agriculture.
Empowerment and Social Communication
Program for the recovery and protection of the Tietê River floodplains, which resulted in the population's appropriation of the new constructed spaces, the emergence of a new territorial identity and, mainly, the community's commitment to the preservation and sustainability of the urban intervention.