The United Nations (UN) warned this year that approximately 700 million people – around 8.5% of the entire world population – live on less than US$2.15 a day . The perspective is that, considering current rates, approximately 500 million people will still be living in extreme poverty in 2030. In other words, the goal of eradicating extreme poverty , proposed by Sustainable Development Goal (SDG) 1, is unlikely to be achieved .
In his speech on the International Day for the Eradication of Poverty , António Guterres, Secretary-General of the United Nations, reinforced the commitment made by world leaders during the SDG Summit , which took place in September 2023. In addition to accepting to contribute with financial support of With at least US$500 billion per year for investment, participating global leaders agreed to invest in actions aimed at "reducing poverty and suffering for all people – from transformed food and education systems to decent jobs and social protection expanded."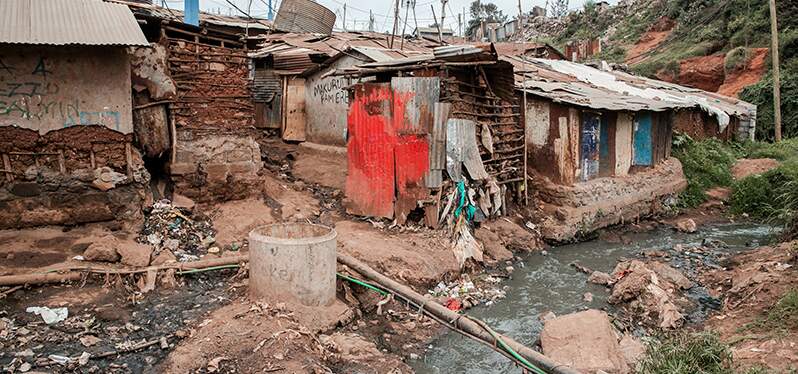 The latest survey by the Brazilian Institute of Geography and Statistics (IBGE), carried out in 2021, showed that Brazil had more than 62 million people below the poverty line , of which almost 18 million were in a situation of extreme poverty . Based on these numbers, it was possible to understand that among every 10 Brazilians , "approximately three lived below the poverty line and one in extreme poverty".
Still on the national scenario, Fundação Abrinq released a survey at the beginning of this year which shows that almost 11 million children and adolescents in Brazil are in a situation of extreme poverty , with young people between 0 and 14 years old living on 11 reais a day – value considered insufficient by organizations that assess the basic conditions for survival and human dignity.
Eradication of extreme child poverty affected by pandemic and climate change
According to the report " Global Trends in Child Monetary Poverty According to International Poverty Lines ", released this year by the United Nations Children's Fund (Unicef) and the World Bank, it is estimated that one in every six children around the world lives in a situation of extreme poverty , which would represent approximately 333 million children . The document also points out that children are twice as likely to live in extreme poverty as adults, currently representing more than half the number of people living in this condition.
The data released shows that there was a significant delay in achieving the UN agenda and the goal of eradicating extreme child poverty by 2030 , leading experts to believe that the objective will also not be met. Catherine Russell, executive director of UNICEF, stated that, although there has been progress, the covid-19 pandemic, climate change and economic shocks, among other factors, interrupted progress and represented three years lost in poverty reduction.