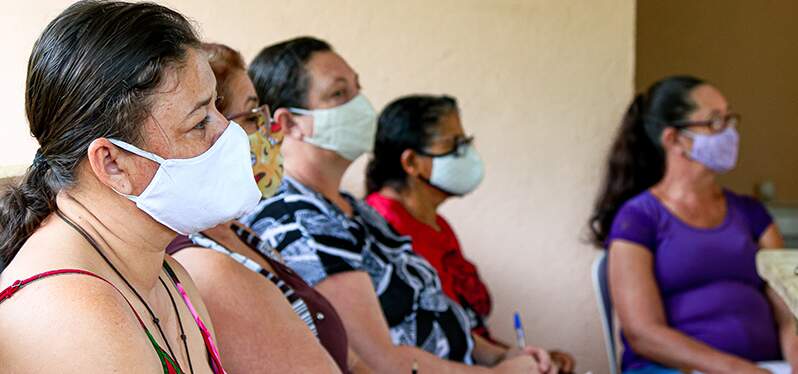 The Rio Mangaraí Pilot Project received an Honorable Mention certificate for participating among the finalist companies in the 2021 Nana Mininni Medina Award , an event that selects projects with the best practices in Formal Environmental Education and Non-Formal Environmental Education in Brazil.
In this year's event, Synergia competed in the Non-Formal Environmental Education category with the Rio Mangaraí Pilot Project – an Environmental Education and Social Mobilization initiative focused on female empowerment , coordinated by the Capixaba Institute for Research, Technical Assistance and Rural Extension (Incaper) . The project is part of the Integrated Water and Landscape Management Program (PGIAP), of the Government of the State of Espírito Santo.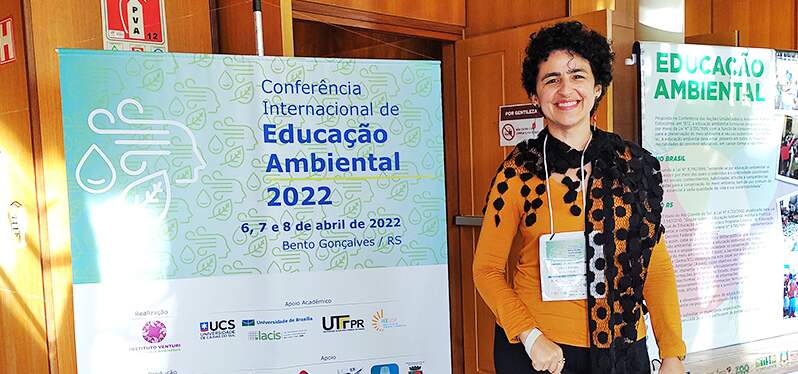 The committee responsible for the Nana Mininni Medina Award congratulated the project for winning the Certificate of Honorable Mention and thanked them for the opportunity to learn about the Environmental Education work carried out, in addition to thanking everyone who was involved with the activities of the Pilot Project Mangarai River.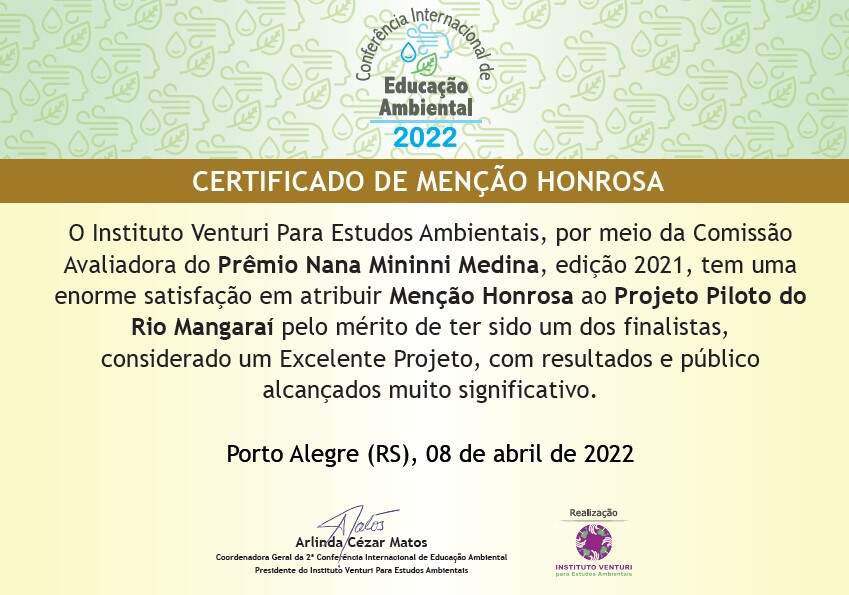 The Nana Mininni Medina Award is part of the actions of the International Conference on Environmental Education – CIEducA, held by the Venturi Institute, which brings together important names in the environmental area , both from the public and private sectors .
It is important to highlight that, according to the responsible organization, all the projects indicated were considered excellent in view of their objectives, "methodology used, the scope of their activities, the public impacted and the results achieved".
Learn more about the Rio Mangaraí Pilot Project:
Social mobilization and environmental education: how a pilot project has empowered women in the Mangaraí River region
Synergia is a finalist for the Nana Mininni Medina Award with the Rio Mangaraí Pilot Project