The Generation Program , developed by Porto Itapoá and conducted by Synergia , was awarded for carrying out the promotion of sustainability in the municipality of Itapoá, in Santa Catarina.
The 12th. edition of the Human Being Award , held by the Brazilian Association of Human Resources (ABRH) of Santa Catarina, took place on July 7, during CONCARH, considered the largest Congress of Human Resources in the south of the country.
According to ABRH, the objective of the award is to recognize public and private companies, professionals and students "that have contributed in a relevant way to the evolution of the practice of People Management, aiming to promote human and organizational development.". Check out the full 2021-22 winners list .
The promotion of local sustainability was one of the topics covered by the Ser Humano Award, through the " People Management – ​​Sustainability " category. Corporate sustainability was one of the differentials pointed out by the category, highlighting the "long-term business vision that incorporates the social and environmental dimensions to the economic dimension of business" as a requirement to compete for the award.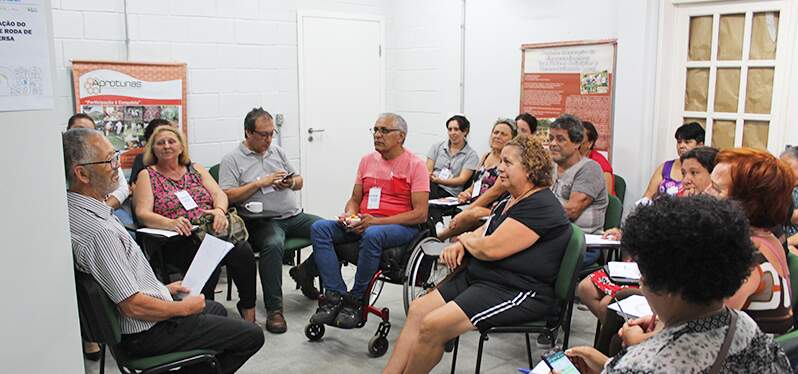 The Generation Program, winner of the category with the case " Generation Program: Fostering the Solidarity Economy in the Community ", encourages and supports local economic and solidarity entrepreneurship based on the conception and execution of a business incubation project that awakens the collective interests of existing production in the area of ​​influence of Porto Itapoá.
The actions of the Generation Program, in addition to promoting local sustainability, have already increased sales and collaborated in the diversification and creation of products with their own identity for the participants. Currently, the program serves 30 entrepreneurs, including artisans and bakers, from the neighborhoods surrounding the company and each entrepreneur has his/her brand, attested by Generation.
It is worth highlighting that the program has previously been awarded , as the best Community Participation project , by the Associação dos Dirigentes de Vendas e Marketing  (ADVB) of Santa Catarina. On the occasion, the organization honored companies from Santa Catarina that value social responsibility , through programs that invest in the development and qualification of the communities in which they are present.