Thomas Spitaels , CEO of Grupo TPF Engenharia (Third Party Financing), was in Brazil and got to know some of Synergia's main projects . In addition to visiting the company's headquarters, in São Paulo, the CEO met leaders and the CEO of Synergia Socioambiental, Maria Albuquerque , in Minas Gerais.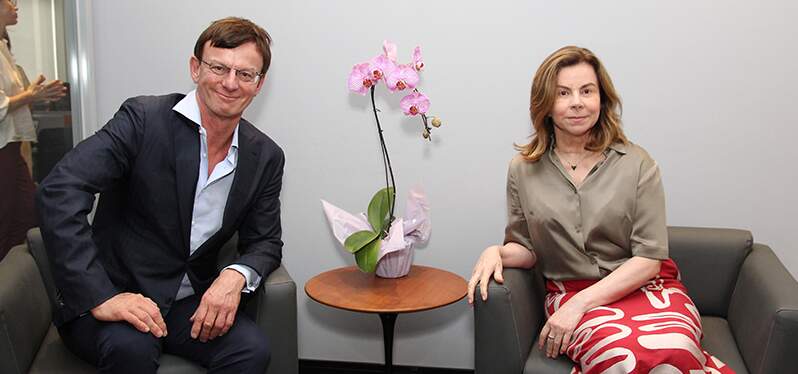 The meeting held in Nova Lima (MG) was an important moment for Thomas to be briefly introduced to the more than 43 projects underway by Synergia – currently present in more than 13 states in Brazil and responsible for a project of international scope. Today, the company has more than 800 employees .
The TPF Engenharia Group , of which Synergia has been a part since 2012 , has been headquartered in Belgium for over 30 years , and operates in the areas of engineering, management and infrastructure . Today, it can be considered a multidisciplinary engineering consulting group, active in over 50 countries . In addition, it has 4,300 employees of 40 different nationalities , and a strong presence in Europe, Asia, America and Africa.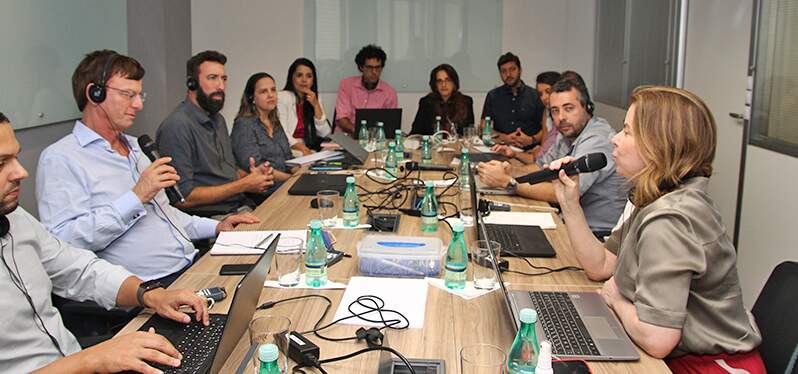 Since mass vaccination and the end of social isolation measures imposed by covid-19, Thomas Spitaels has dedicated himself to visiting some of TPF's subsidiary companies around the world. In 2022 he was in Senegal, Romania, Spain and Morocco . He started 2023 with a visit to Colombia and now to Brazil .
We took advantage of Thomas Spitaels' presence in Brazil and talked with him about the purpose of these visits , the importance of Synergia for the TPF Group , and also about the important issue of gender equality in the Group. Check out!
The first question is about your visit. What is the purpose of your coming to Brazil?
In fact, in my missions, among the things I have to do as the CEO of the Group, is visiting countries. And there are many purposes for this. The main thing is because, when we have projects in so many places, there is no physical contact with the CEOs and, for me, it is important to have contact and get to know the CEO of the company better and to know even better what has been done. There is contact with the executive committees, but what I don't see very often are the people who are working in the companies on a day-to-day basis. So, it's really interesting to come and see and talk to these people about the projects they're working on, sometimes to see the projects themselves [acting in the field], if possible. I like to do this. That's why I'm visiting countries.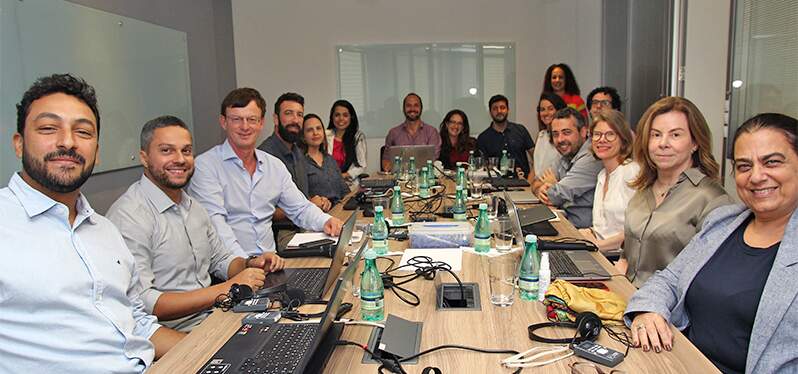 The fact is, before the covid pandemic, we had meetings. But when I came to countries, although it was more often, the visits were short and we talked about very little. And now I'm going to countries less, but spending more time there and meeting more people.
What is your impression of this visit to the TPF Group?
The last time I came to Brazil was a long time ago. And now I come and there are many people and projects in the company that I don't know. I find it very interesting to see them and talk to them and understand not only what they are doing, but what they are feeling, their values, this is very important.
What impressed me most about today's visit is that several projects show Synergia's evolution. The projects Synergia is offering and Synergia's level of innovation is very high. What I think is really important is that there's also a very high level of values ​​in what Synergia is doing that is really helping to make the world better. This is very important, and this is part of TPF's DNA.
In your view, what role does Synergia play for the TPF Group?
I believe that everything we are doing and all the companies in the TPF Group are very important. Synergia's work is perhaps not exactly of the same scope as TPF's work, which is traditionally engineering and design. But the fact is that what Synergia is doing is also very important, it adds value to what we are doing. We have projects together and, as has happened before, Synergia introduces the rest of the Group to some of the clients, such as Vale. Synergia is really very important for the TPF Group.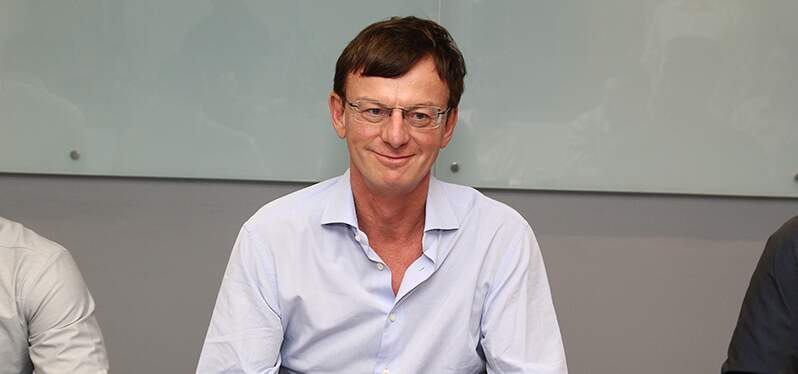 In 2022, Synergia reached the target of 50% of women in its professional staff, with 59% of women occupying coordination and supervision positions and 61% in senior management (management and directors). How is the TPF Group acting to change the current scenario with regard to gender parity? 
The Group average is 30% women and 70% men. In some countries, it is very difficult to achieve better results, although we are trying to do better, looking at universities, also addressing the racial issue. It's been a challenge. But you are doing better in Brazil, so it seems possible. And we have to do better, even if the industry average is not good. What we have to do, which is not the case with Synergia, is to understand that when we look at the top, the percentage decreases. So, for years, we've been moving around and trying to improve that, looking to promote and prepare women to grow up and take on these higher positions in different countries.
Can you leave a message for the more than 800 Synergia collaborators?
I had a few meetings with the Synergia teams yesterday and today. So I met people, I listened to people, I watched a presentation about what the company does. What I can say is that you can be very proud of what is being done for you. I'm very proud of what you guys are doing. It's a short message, but I think it's a key point.