The role of women in science has grown over the years amidst great challenges, because they represent 28% of research professionals worldwide, according to the report " Cracking the code: education of girls and women in sciences, technology, engineering and mathematics ", carried out by UNESCO. 
At a national level, their participation is much greater. The research " Androcentrism in the scientific field : a case study of the Brazilian system of postgraduate studies, science and technology in Brazil" showed that women make up 58% of scholarship holders from the Coordination for the Improvement of Personnel at Higher Education (Capes). 
When we analyze in more detail, it is possible to notice that they represent 48% of Capes scholarship holders abroad, but the numbers decrease in other areas. In the coordination of research groups, they represent only 38% of the total, whereas in the case of research fellows from the National Council for Scientific and Technological Development (CNPq), they occupy up to 25% of positions.  
The survey that presents the proportion of men and women professionals in the scientific and technological area still shows that they occupy only 7% of the highest positions in the selection committee of the Brazilian Academy of Sciences (ABC). Thus, the study shows that, throughout their scientific careers, women lose space. 
Initiatives seek to increase the space of women in science 
In order to boost the participation of girls and women in science in the coming years and increase equity in positions throughout their careers , initiatives are being created around the world, such as EducaSTEM 2030 – Global Movement of Girls and Women in Education and Career in STEM for Inclusive and Sustainable Societies in the areas of science, technology, engineering and mathematics. 
The EducaSTEM2030 initiative aims to positively impact the school, family, individual and social spheres , which influence the performance and participation of girls and women in science.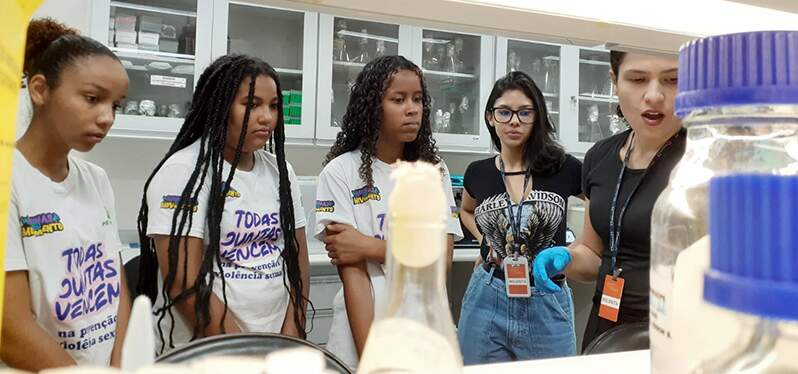 Fiocruz has the Girls and Women in Movement for Science project . The project aims to promote access and participation for young women served by Casa da Mulher do Nordeste . 
Universities, such as UFAL , UNB and USP , have projects to encourage female participation in science and technology. Furthermore, in 2018, the Ministry of Education launched the Girls in Science project which, through lectures on inclusion, professional qualification , among other content, aims to minimize gender inequality in the area.